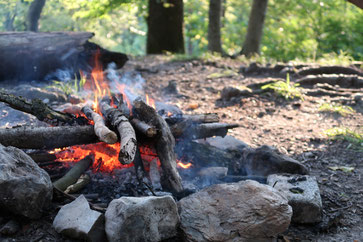 Im Körper gibt es mehrere Energiezentren (Dantian), in denen die verschiedenen Energien verfeinert werden.
Der Begriff «Qi» wird im Taiji mit den niederen Energien im Körper in Verbindung gebracht und in drei Ebenen aufgeteilt: Jing, Qi und Shen.
Jing, die gröbsten Energien im Körper, erzeugen Körperwärme und energetisieren die sexuellen Funktionen. Sie werden im Energiezentrum am Damm/Perineum geweckt und im Unterbauch (unteres Dantian) verfeinert.
Diese verfeinerte Energie, die vom Unterleib zum Solarplexus aufsteigt, um im Mittleren Dantian weiter verfeinert zu werden, wird als Qi bezeichnet.
Shen schliesslich bezeichnet die höchste Verfeinerung dieser Energien. Sie steigen vom Solarplexus weiter auf ins Obere Dantian zur Region der Hypophyse, die eine Art Verbindung zwischen dem Tiefen Geist (Deep Mind) und dem Körper bildet.
.
.
The three levels of Qi
There are several energy centres (Dantian) in the body where the different energies are refined.
The term "Qi" in Taiji is associated with the lower energies in the body and is divided into three levels: Jing, Qi and Shen.
Jing, the grossest energies in the body, generate body heat and energise sexual functions. They are awakened in the energy centre at the perineum and refined in the lower abdomen (lower Dantian).
This refined energy, which rises from the lower abdomen to the solar plexus to be further refined in the middle Dantian, is called Qi.
Finally, Shen is the highest refinement of these energies. They rise from the solar plexus to the upper Dantian to the region of the pituitary gland, which forms a kind of connection between the deep mind and the body.
Based on: Patrick Kelly: Relax, Deep Mind, p. 31