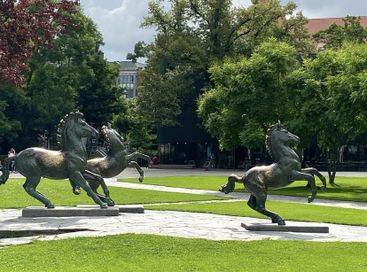 Taiji stärkt die Lebensenergie und das Immunsystem des Körpers. Es verbessert den Energiefluss im Körper, den Zustand der inneren Organe, die Zirkulation von Blut und anderen Körperflüssigkeiten usw.
Für mich ist es wichtig, auch in schwierigen Zeiten weiter zu trainieren. Aus eigener Erfahrung weiss ich, dass das Taiji-Training und Meditation mir helfen, wenn es mir (körperlich oder geistig) nicht so gut geht oder ich verletzt bin.  Ich regeneriere schneller und fühle mich stabiler – auch wenn mal ein Gewitter aufzieht 😉
.
.
Strengthening and regeneration
Taiji strengthens the body's vital energy and immune system. It improves the flow of energy in the body, the condition of the internal organs, the circulation of blood and other body fluids, etc.
For me, it is important to keep practising also in difficult times. From my own experience I know that Taiji training and meditation help me when I am not feeling well (physically or mentally) or when I am injured. I regenerate faster and feel more stable - even if a thunderstorm is coming up 😉.